Nite Maverick - Dave Coleman
Former Royal Marine, Online Coach and Motivational Speaker
David knows first-hand what it takes to push forward when times are tough and achieve anything he sets his mind to with a non-quitting mindset.
What Makes Dave Coleman a Nite Maverick?
Having joined the Marines aged only 16 and going on to pass Commando Training first time despite struggling through the entire process because of his young age and an uncontrollable stammer, David knows first-hand what it takes to push forward when times are tough and achieve anything he sets his mind to with a non-quitting mindset.

Based at 45 Commando throughout his military career, David served just shy of 8 years in the Corps embarking on exercises and operations all around the world including a 6-month tour of Afghanistan aged 18 where he was involved in a grenade explosion suffering multiple injuries and requiring 28 stitches to his neck, arms, legs and buttocks.

David is now the proud owner of Civvy 2 Commando, a company that both physically and mentally prepares civilians with aspirations of joining the Royal Marines to give them the best possible head start on basic training and increase their likelihood of becoming a Commando. Intent on practicing what he preaches about stepping out of your comfort zone and becoming comfortable being uncomfortable, David has now gone full circle in the recovery of his stammer by stepping into the public and motivational speaking sector.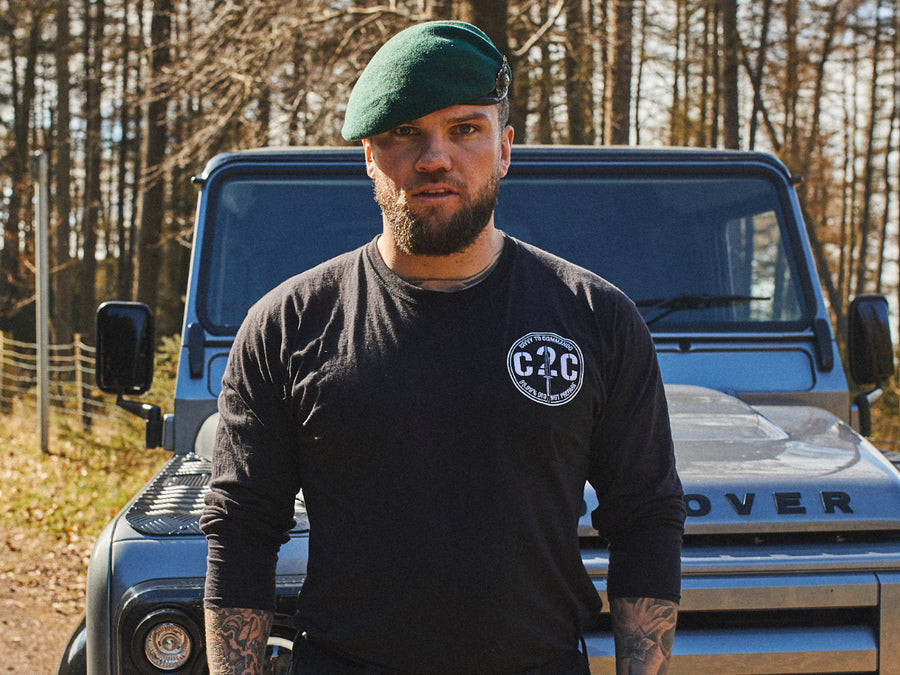 LATEST NEWS
Myself and the instructors, accompanied by Nite Watches owner Roger Green, paced up and down Ashley train station, awaiting the arrival of 22 hopeful recruits, male and female, young and old, from all different walks of life, who had signed up for a Military Experience Weekend to push themselves to their very limits. Little did they know that once they stepped off the train and onto the platform, they were stepping into our world for the next 48 hours, and any preconceived opinions that this would be a nice holiday weekend of camping would be quickly irradicated from their minds from the shock of capture that was about to come…

The Civvy 2 Commando Weekend is ran by a team of currently serving and former Royal Marines and aims to give anyone who signs up an authentic insight into what Military life is like. It is open to anyone between the ages of 16-55 and is designed to push you both physically and mentally, to test you, and to educate you on crucial outdoor, first aid, and life skills to take away with you for the rest of your life.

Throughout the weekend, the recruits were put through their paces in Military fitness, yomping (carrying heavy kit over a distance), running, battle fitness, and even conducted the Royal Marines Fitness Assessments. But the fun didn't stop at fitness, all of the recruits were taught how to read a map and navigate their way back to camp, as well as getting stuck into some soldiering skills such as shooting, camouflage and concealment, combat and traumatic first aid, and survival lessons from subject matter experts.

We as instructors were particularly impressed with the amount of teamwork and unselfishness demonstrated throughout the weekend by the recruits and how quickly they bonded, formed close friendships, and collectively pulled together to push through the hard and sometimes painful times to make it to the other side as a team!

The ethos of the weekend, and the unit of measurement used to assess recruits' performance was the four pillars of the 'Commando Spirit' which are…

Courage, Determination, Unselfishness, and Cheerfulness in the face of adversity. These four character traits are etched into the brain of every Royal Marine who completes their basic training at Lympstone and go onto live by these for the rest of their lives.

So pertinent are these ethos, that Civvy 2 Commando & Nite Watches decided to collaborate and create a limited edition Civvy 2 Commando, Commando Spirit, Nite Watch, which displays the Commando Dagger, the Civvy 2 Commando logo, and all 4 elements of the Commando Spirit engraved on the back as a reminder of the ethos and values expected of a Royal Marines Commando. The top prize for the weekend was the 'Commando Spirit Award' and one of these limited edition watches was awarded to Kalen Rhodes, who was an outstanding recruit from start to finish and his unrelenting effort and determination caught the eye of all the C2C instructors and Roger Green.

All in all the weekend was a massive success, everyone who attended left with friends for life, a broadened mindset, and most importantly, a sense of accomplishment after persevering through some truly gruelling physical challenges and having their eyes opened to what they are truly capable of.

The most rewarding moments in life are those that have come hard earned and our recruits definitely learned that over the weekend.

Now we look forward to our next camp from Friday 26th – Sunday 28th May and then onto our final one for the year, Friday 4th – Sunday 6th August.

A massive thank you again to Nite Watches for all the support in these camps!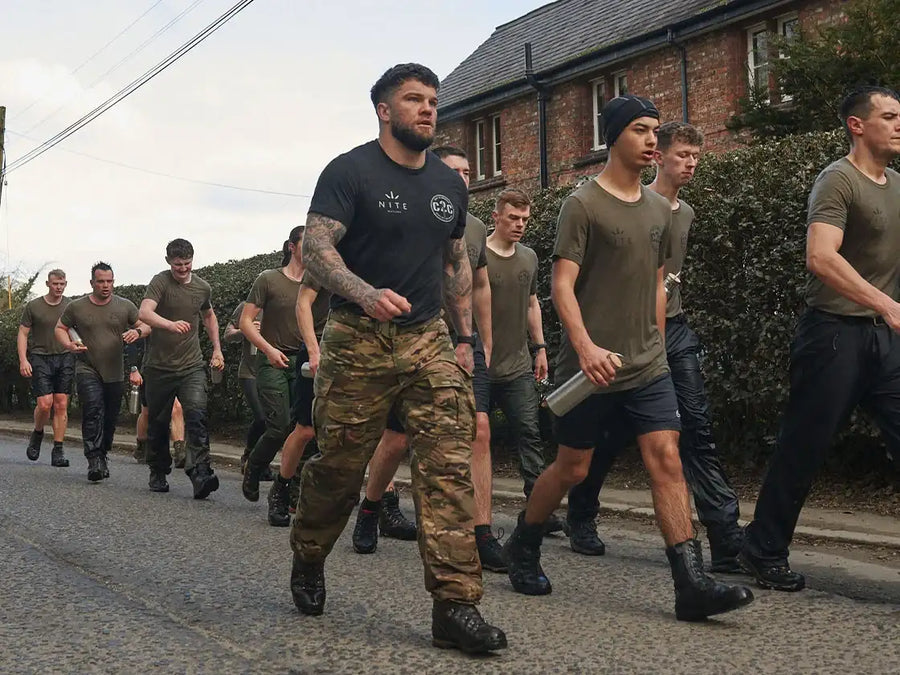 Partnership Announcement
We are thrilled to announce a new sponsorship partnership with Royal Marines training company, Civvy to Commando (C2C).  

NITE WATCHES will be the official sponsor of  C2C's 1-2-1 Training Programmes and Royal Marines Experience Weekend Camps for the next two years. As part of this exciting new partnership, C2C recruits will receive branded kit, accessories and exclusive offers.

Matt Ralph, Nite Marketing Director, commented: "We have been working with Nite Maverick & C2C owner Dave Coleman over the last year, and it is clear that we share similar values and aspirations. Our military heritage and watch collection are a perfect fit with C2C's purpose and objectives.  Dave's story is a real inspiration; he embodies Nite Watches, Proven through Passion ethos in everything he does. 

We look forward to working together and hope this partnership assists even more recruits in reaching their goal of joining the Royal Marines." 

Dave Coleman, C2C Founder and Chief Instructor, commented: "After working closely with Nite Watches over our first year in business and relying heavily on their kit when out on the hill in all weather conditions, it is incredibly humbling to have their continued support for 2023/24, and knowing that we can rely on them to have our back, and help us further our ambitions. 

We are incredibly proud and grateful to announce Nite Watches as our lead sponsor for 2023/24. They have welcomed us with open arms, and we are incredibly excited to strengthen this relationship and pass on the benefits to our recruits.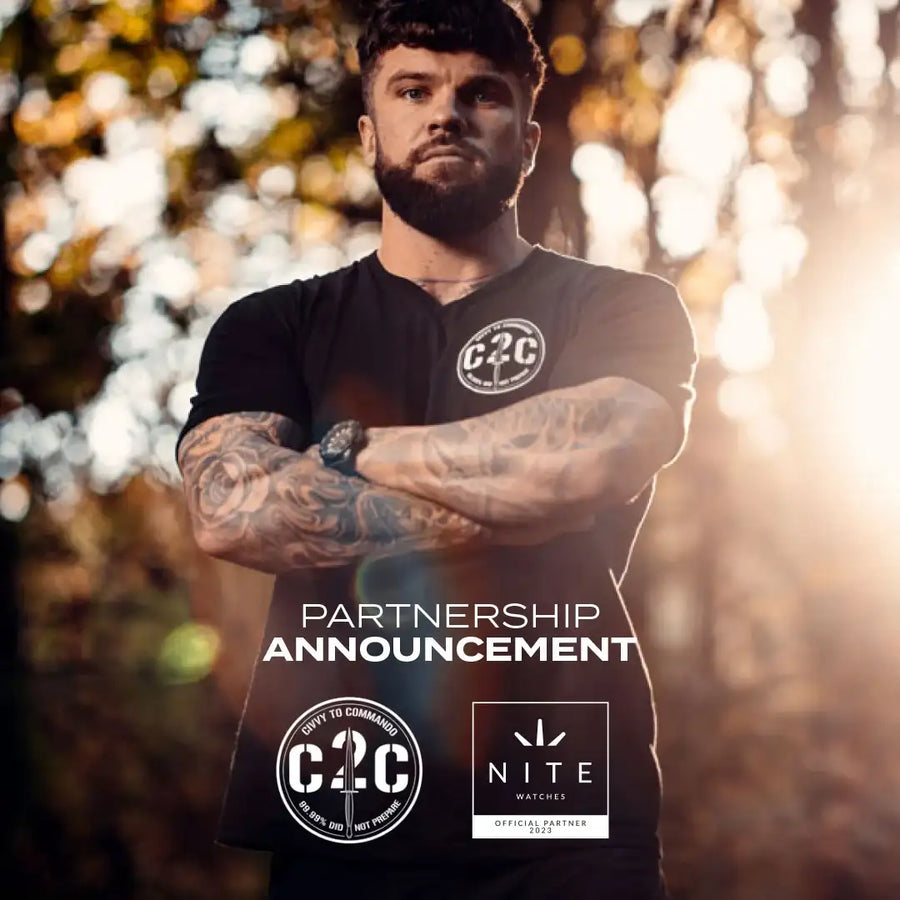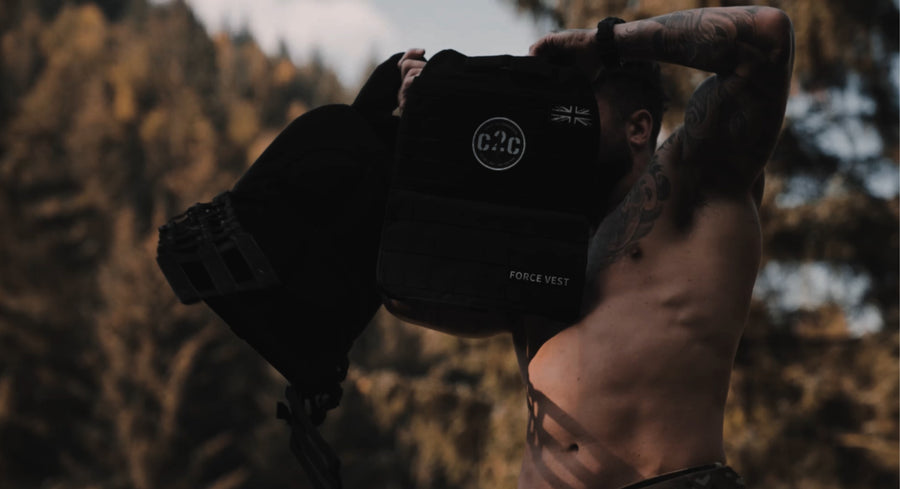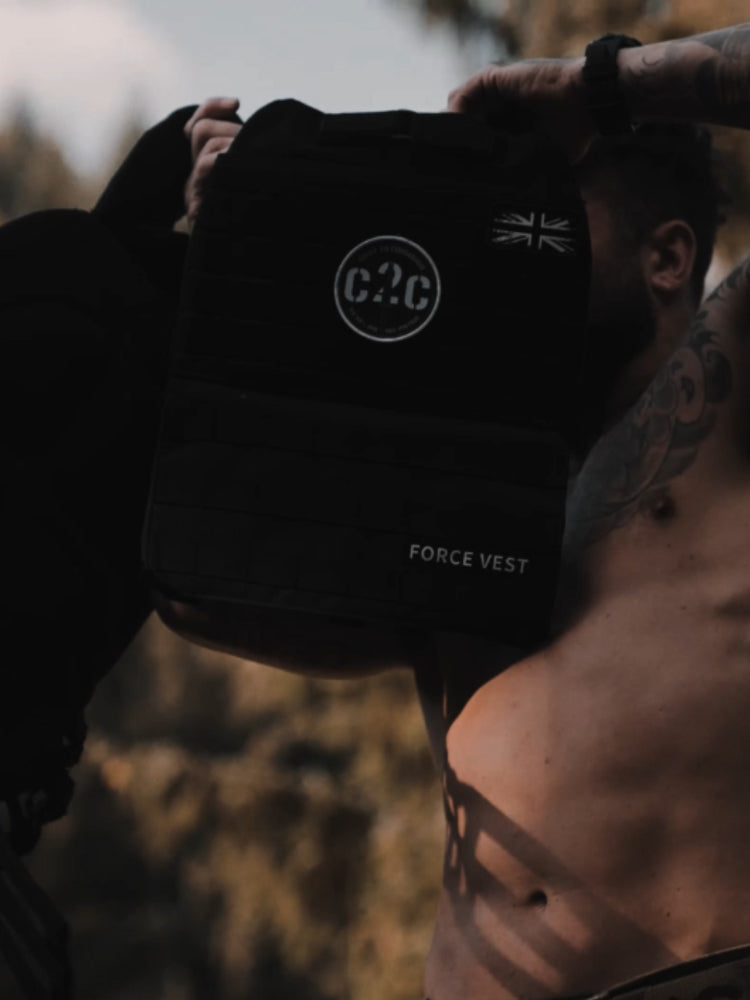 Dave Coleman
Nite Maverick > Click to play video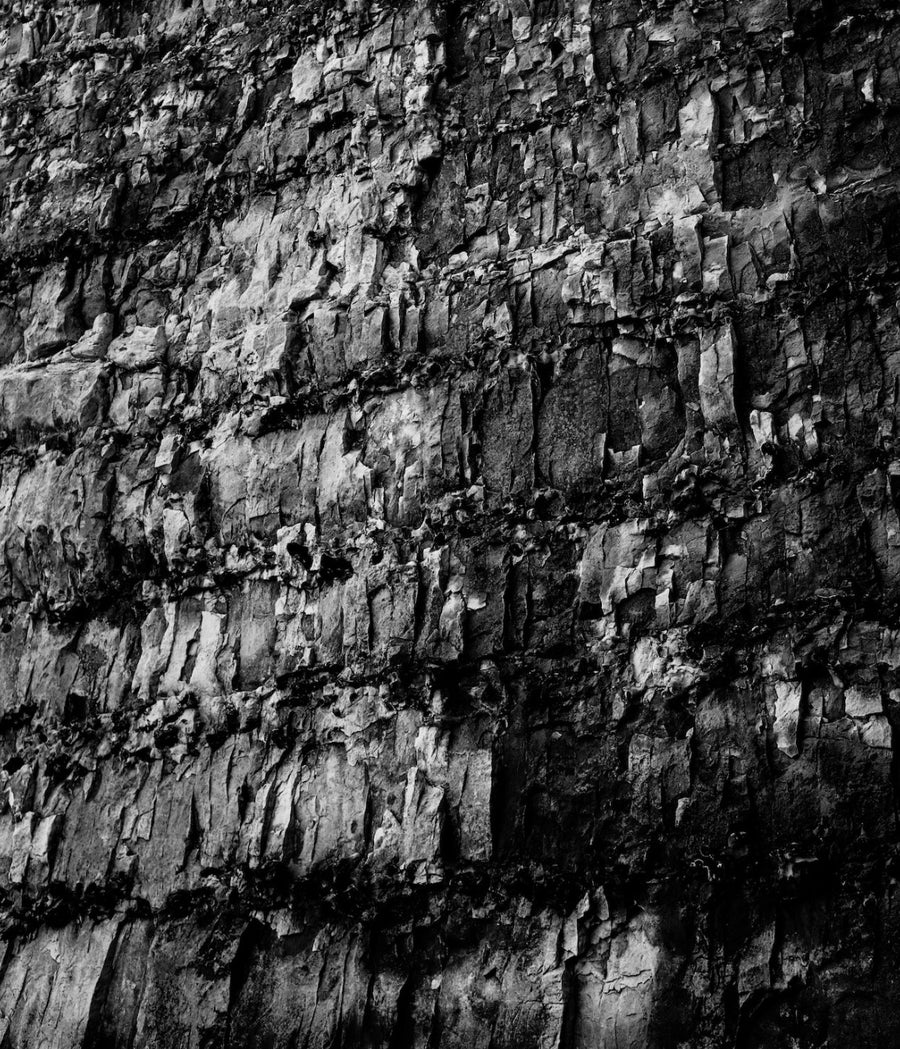 As Worn By Dave
"I have put my Hawk to the sword in every element that has come my way, and it has stayed strong and come back for more every single time. From wading through fast flowing rivers, to climbing mountains in the snow, it has made it through every situation I have been in."

There are times when life can be extra demanding on your watch, so we created a watch that was built extra tough and designed to handle anything.

The Hawk has a super lightweight polycarbonate case, ultra-scratch resistant sapphire crystal with triple anti-reflective coating and as with all our models, it has a Swiss-made movement and tritium illumination.

If you find yourself in some more challenging environments and you need a watch that can keep up, then this could be the watch for you. It has already been proven through passion.
Shop HAWK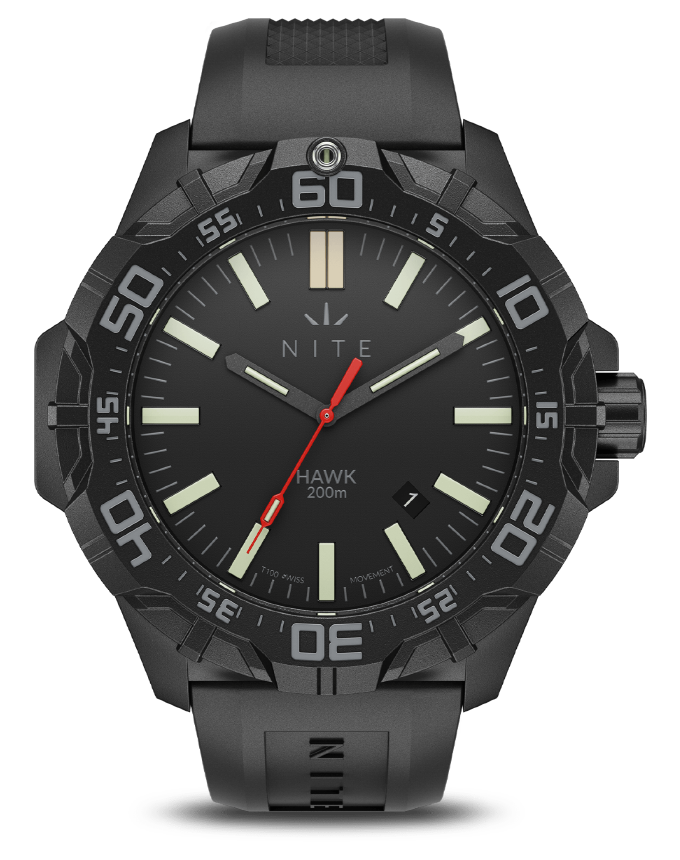 Find out more

Want to find out more information about Dave and follow his progress and future challenges? Check out the Civvy 2 Commando website.