Where do we start? From boxing and the military to your extensive professional career, there's a lot to cover, but can you tell us a little more about yourself at the moment and what makes you tick (pardon the pun)?
Let's start with the boring stuff. Work wise I'm a founding Director of Clearwater Dynamics. I was part of the core team that established the company in 2014, initially specialising in commercial vessel tracking and anti-piracy intelligence throughout the Worlds high risk areas (HRAs). We now offer a vast range of Maritime risk mitigation and InsurTech solutions globally and are responsible for excess of 5000 vessels.
I have personally operated in Europe, Africa and the Middle East, specialising in security and risk auditing. This has enabled me to capture and report on maritime security incidents internationally for the benefit of our clients, that include Government Navies and Governing Authorities. Creating and maintaining an extremely unique reporting network Globally.
Your boxing career is very impressive. Has this always been a passion of yours?
I wouldn't say boxing was my passion but fitness certainly is. I consider myself extremely lucky to have been able to compete at a professional level. There truly is, no skill, just hard work and fitness. Boxing was and will always be a much-loved hobby. Despite not being skilful and or having much amateur experience, my fitness, hard work and dedication allowed me to compete on stages such as the York Hall and Bolton Wanderers football stadium.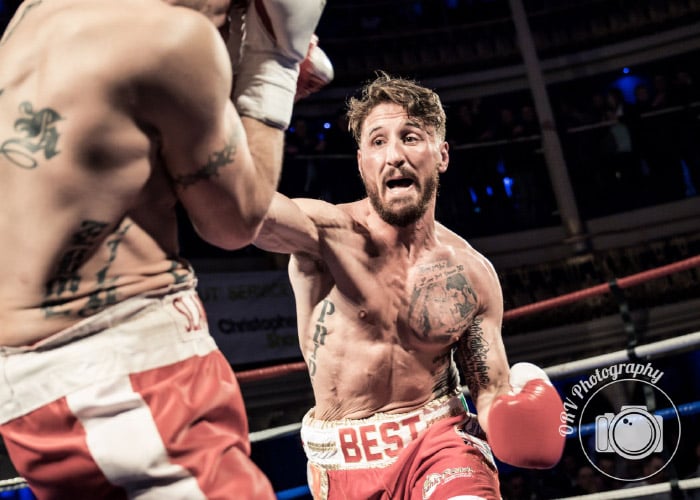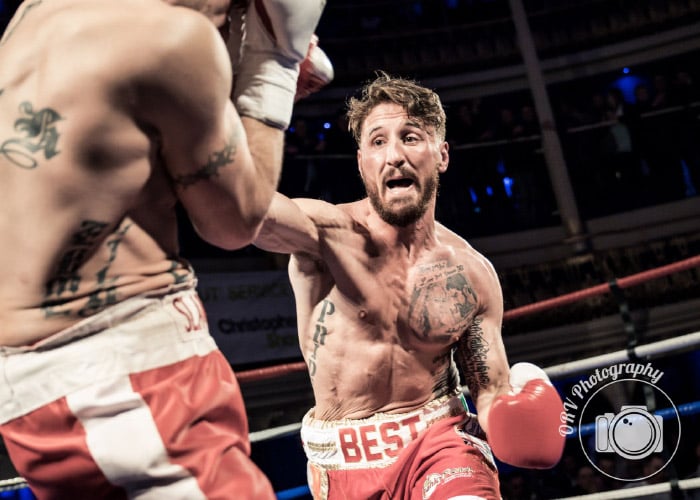 My supporters actually nicknamed me Bionic Best, due to my durability, Inside and outside the ring. Stating that I couldn't be broken physically or mentally. "they've never seen me watching Marley & Me".
Looking back at what boxing has given me. Its certainly given me the ability to fully commit and dedicate my attention to what I find important, hugely enhancing my physical and mental capabilities.
You've got some big challenges planned. Can you tell us some more about them?
My core beliefs in giving back has pushed me and continues to drive me in everyday life. I have pushed my bodies limits to undertake extreme charity challenges, across multiple disciplines.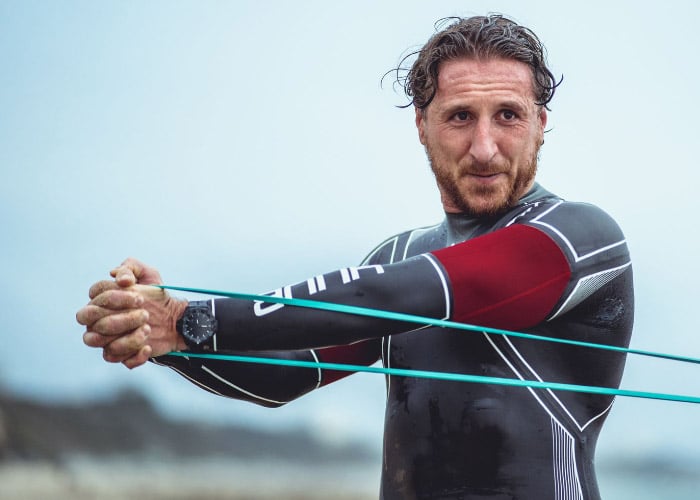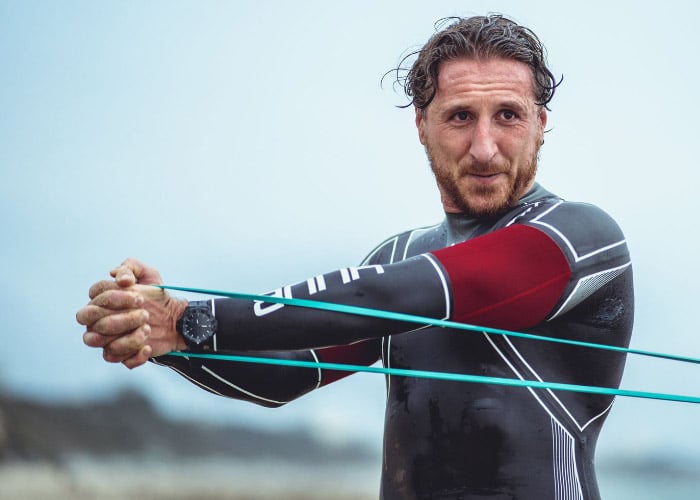 By many I am now considered an endurance athlete, this has allowed me to build a different type of network and permits me to be able to raise awareness across a spectrum of charities.
Previous challenges that I've completed:
100Km run carrying 35lbs + supplies across the Jurassic Coast
Cycling 1,000 Miles in 7 days
Running 75Miles to Pegasus Bridge, Normandy
Running the height and distance of Ben Nevis carrying a 15Kg PC
Completing 4 x continuous Marathons off road in under 30 hours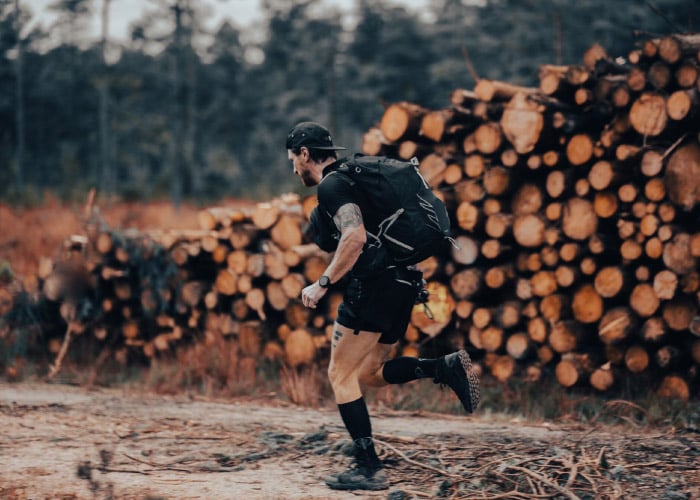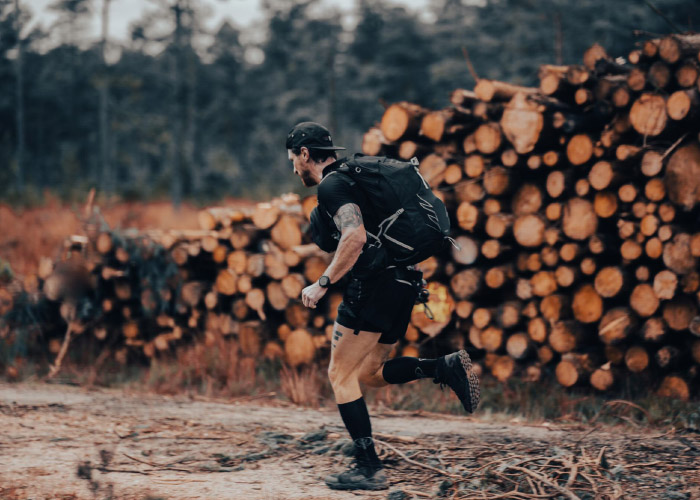 One of the biggest challenges I have planned is actually my next:
1 Month – 5 x World Records – 40lbs
In the words of Jake's sponsors:
An extraordinary series of British world record attempts.
Jake is attempting one of the most extraordinary and arduous series of world record attempts ever undertaken by a 36-year-old English Dad. 
Securing and setting a single physically challenging world record is a challenging proposition, however Jake is going to attempt five in a single month.
As a busy working Dad based in Poole, he is planning to break five impossibly hard world records, starting on his Birthday weekend in March 2022.
Over consecutive weekends Jake will attempt to set the fastest times running off-road in standard UK military kit. 5K, 10K, half marathon, full marathon and the furthest distance ever ran in 24 hours, all of which he will be carrying 40 lbs on his back.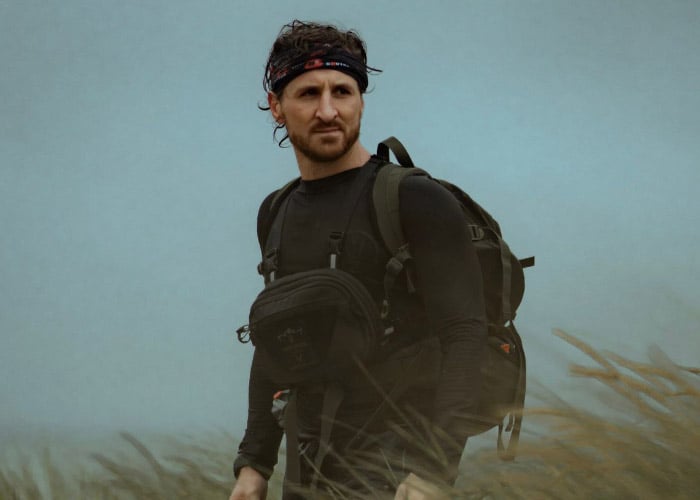 If achieved, these extraordinary world records will create unbeaten benchmarks including US, European and Australian elite athlete's including their military and elite forces.
The above sounds very glamorous, in reality its going to be running along way on tired legs, over a prolonged time, carrying a lot of weight on a hurting body. Saying that I feel confident. Although there will be endless discomfort and short time to recover. I'm sure with the right mind set, I will be able to complete all the challenge distances in World-record time.
I'm going to continue to push my body beyond limits in preparation for this cause. Both the SBS Association and Rock2Recovery I hold dear to my heart and would never want to let them down.
That sounds like an awful lot going on at the moment as it is, are there any other challenges that you have in process at the moment personally?
Due to not achieving what I wanted to achieve in the Military and what can only be described as a lack of contentment. I am currently in the process and training for the Army Reserves.
Where is the best place for the Nite community to keep up to date with your progress and challenges?
My progress, varied training sessions and plenty of physio, including injuries that may occur, can be followed across multiple social media platforms and websites. This will also include the Charity pages of Rock2Recovery, via Team Fortitude and the SBS Association via a JustGiving Page.
Of course, Nite, Osprey Europe and Resilient Nutrition will be following me closely over the next few months to ensure no corners are cut.
People can follow me on my own personal channels below:
Instagram – @jakeybest6
Facebook – Jake Best
LinkedIn – Jake Best
During each of the events, Clearwater Dynamics will be adding a live tracker to the weighted pack allowing a live website to be monitored and viewed by all.
You've got a lot planned already, but what could the future hold for you after these challenges?
Outside of training for the World record attempts, we are actually planning a few social events. The first being, cracking Pen y Fan (The Fan Dance) on Remembrance Sunday and the second being March for MOVEMBER on the 27th November 2021.
On a more personal note it's going to involve a lot of revision to ensure that I reach and succeed my Military ambitions. Plus the potential of my next challenge is in place. I'm having early discussions with CryoLabs to attempt the Worlds Coldest Marathon.
Fast forwarding a few years
"I ALSO HAVE A PERSONAL AMBITION OF CLIMBING MOUNT EVEREST BEFORE I'M 40 AND ROWING THE ATLANTIC."
When you came to visit, you were immediately drawn to the Hawk series. How have you been getting on with the Hawk and why is this watch the one for you?
I chose the HAWK prior to reading reviews and its turned out to be the perfect choice. My likes are that the Hawk is discrete in design. It is light weight, has extreme durability, enabling it to be worn throughout all training disciplines and in extreme conditions. Fundamentally it feels like the perfect watch to represent my past, present and future ambitions.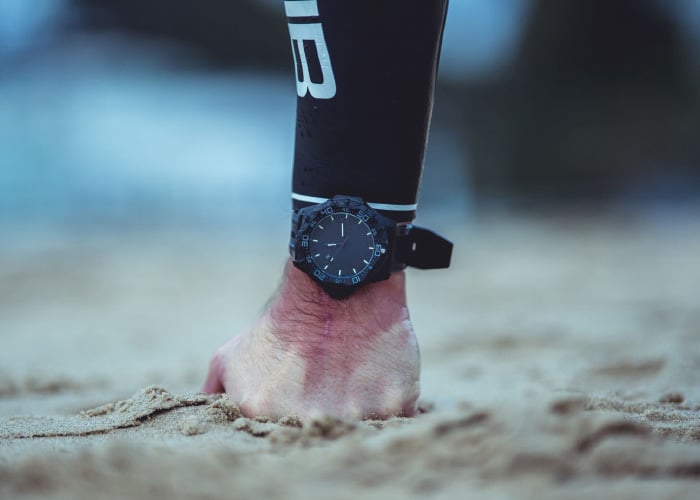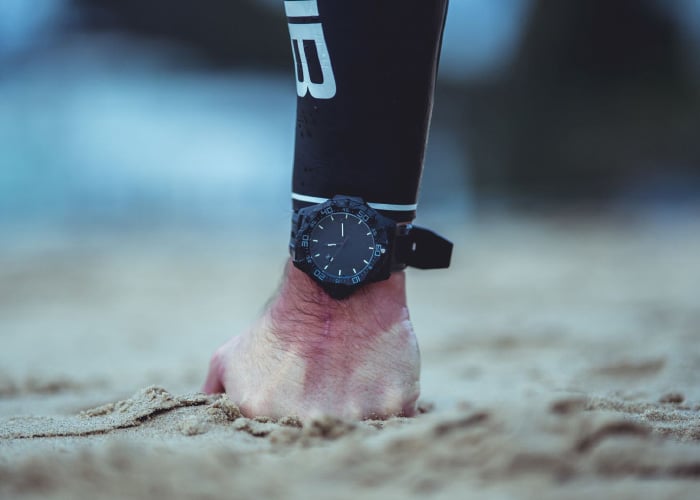 How you would have time for them I don't know what with everything going on, but do you have any other hobbies and interests?
Outside of work and training, I very much enjoy the simple things in life. Time spent with my family and my much-loved dog "Charlie", he's also my running partner. Chillout days often involve cold water therapy and open water dips. My 5 year old daughter is loving being involved in the River Stour dips. I am also known to enjoy a good tumbler of whiskey and a good cigar.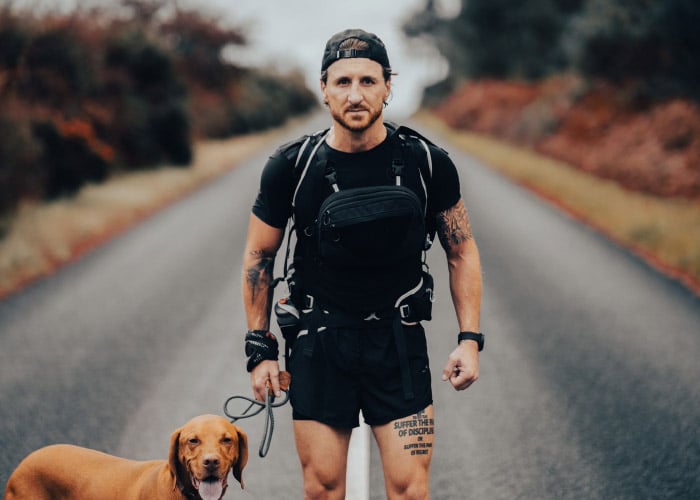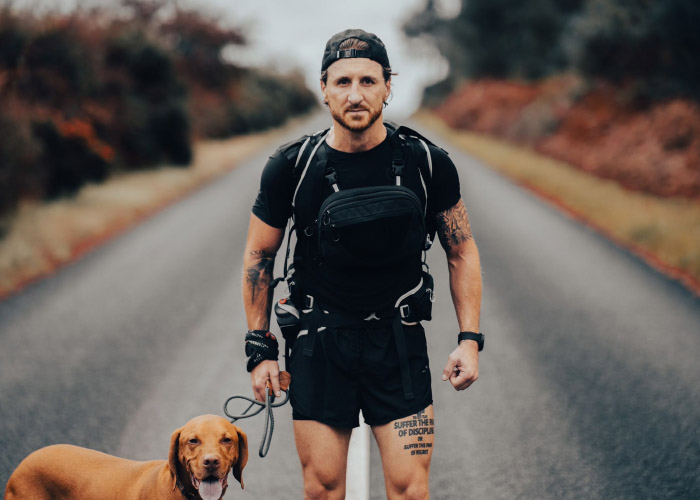 It was fascinating to catch up with Jake and hear about all the challenges he has in the pipeline.
We are sure he will go and smash it by raising huge amounts for some great charities providing life changing support for those most in need.
Keep your eyes peeled for all the updates that we will be bringing you on Jake's progress with the tasks which we are excited to be part of.
Big thanks to @twtcreations, Owen Vachell and Ben Blighty for the photos used in the article too.